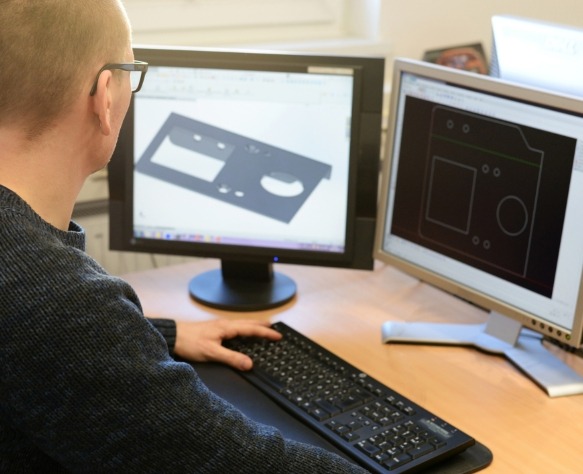 Your Concepts Elevated to the Ideal Solution
Optimizing Design for You
Our metal fabrication design engineers use advanced software to turn your drawings into three-dimensional data that results in a finished part. Using a team approach, from concept to your end product, our designers will:
Comprehensive Solutions
Complete Metal Fabrication Design
  Mechanical Design
Using advanced software, our Mechanical Design Engineers create and test your design throughout the manufacturing process. We make sure the function of your product is perfect, from prototype through serial production parts.
Electrical Design
Drawing from years of experience, our Electrical Engineers work alongside our Mechanical Engineers to ensure your final product meets your design requirements and functions.
  Fulfillment
Once complete, we properly package and ship your final product based on your requirements and standards. Packaging is an important element of our New Product Design (NPD) process. We listen to your needs and expectations and develop plans to ensure your product is packaged and shipped economically.